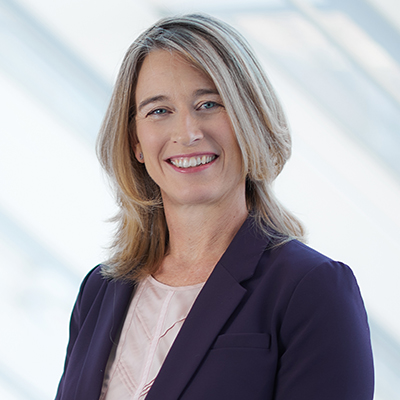 Lisa Williams is leading the delivery of CMHC's suite of housing programs, including those in the National Housing Strategy, which represent major federal investments to increase much-needed housing supply across the country. Together, they support CMHC's work to help realize a future where everyone in Canada has a home they can afford and that meets their needs.
Prior to joining CMHC, Lisa worked for the Auditor General of Canada, auditing Crown corporations like CMHC. Since joining the company in 2003, she led CMHC's Multi-Unit Insurance Operations team and held various roles in Finance, including Chief Financial Officer from 2018 to August 2021. Most recently, Lisa served as Senior Vice-President of Strategy, leading CMHC's work on reconciliation, equity, and innovation, among other priorities.
Throughout her various roles Lisa gained a strong understanding of corporate strategy and the role of various business lines in helping Canadians meet their housing needs. She is also known for her ability to influence, collaborate and transform.
She holds a Bachelor of Commerce from Bishop's University and a CPA designation.
Request Lisa or another CMHC representative as a speaker at your event!