There is no place like home. That's why we've created Canada's first-ever National Housing Strategy. This $82+ billion plan will strengthen the middle class, cut chronic homelessness in half and fuel our economy. Most importantly, it will give more Canadians across the country a place to call home. This includes more than $13 billion proposed through the 2020 Fall Economic Statement
Canada's first-ever National Housing Strategy will help drive the success of Canada's housing sector by giving more Canadians affordable homes.
Through the NHS, the federal government is bringing together the public, private and non-profit sectors to re-engage in affordable housing. Using a mix of funding, grants and loans, the strategy will create affordable, stable and livable communities. These communities will be located near amenities and transportation – and have the opportunities needed to succeed. Ultimately, communities where families thrive.
The goal is to ensure Canadians across the country have access to housing that meets their needs and is affordable. To achieve this, the strategy will first focus on the most vulnerable Canadians.
The NHS will spearhead innovative new housing research, data and demonstration projects. This will fill gaps in our knowledge, share the best ideas and shape the future of housing policy in Canada. It will also create new opportunities for the federal government to innovate through partnerships with the community housing sector, co-operative movement, private sector, and research community. The end result will:
The end result will see:
strengthen the middle class
cut chronic homelessness in half
build up to 160,000 new homes
fuel our economy
create a new generation of housing in Canada
Ultimately, the National Housing Strategy will promote diverse communities and create a new generation of housing that is mixed-income, mixed-use, accessible and sustainable.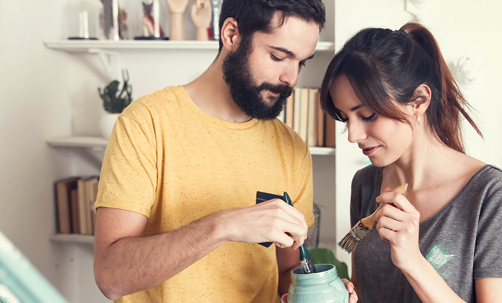 Common Prioritization Areas:
The NHS also focuses on and prioritizes:
the social sector, including the community housing sector with non-profit and co-operative housing providers
partnerships and collaboration between governments, non-profits, co-operatives, academics and the for-profit sector
housing that exceeds mandatory minimum requirements related to affordability, environmental efficiency, and accessibility.
Housing for those in greatest need - the vulnerable populations.
Social housing sustainability
Indigenous housing
Northern housing
Sustainable housing and communities
A balanced supply of housing
The NHS prioritizes the most vulnerable Canadians
Women and children fleeing domestic violence

Seniors
Young adults
Indigenous peoples
People with disabilities
People dealing with mental health and addiction issues
Veterans
2SLGBTQIA+
Racialized groups
Recent immigrants, especially refugees

People experiencing homelessness
National Housing Targets
The NHS sets ambitious targets to ensure that unprecedented investments and new programming deliver results. This includes:
cutting chronic homelessness by 50%
removing 530,000 families from housing need
renovating and modernizing 300,000 homes
building 160,000 new homes
Ultimately, the strategy will promote diverse communities and create a new generation of housing that is mixed-income, mixed-use, accessible and sustainable.
NHS Shared Outcomes
Overall, the NHS has 9 shared outcomes:
Homelessness is reduced year-over-year
Housing is affordable and in good condition
Affordable housing promotes social and economic inclusion for individuals and families
Housing outcomes in Canada's territories are improved year-over-year
The housing needs of Indigenous groups are identified and improved
Affordable housing contributes to environmental sustainability
The National Housing Strategy contributes to Canadian economic growth
Partnerships are built, strengthened, and mobilized to achieve better outcomes
Collaboration/alignment across the federal government results in more holistic responses to housing issues
CMHC's Role
CMHC is leading and will deliver the NHS federal initiatives. Throughout the 10-years of the NHS, CMHC will score and prioritize applications, administer funding, and manage borrowing and appropriations.
In some cases, CMHC will work with other federal departments or agencies to deliver the programs. For example, for Research Scholarships, CMHC is partnering with Social Sciences and Humanities Research Council (SSHRC), Natural Sciences and Engineering Research Council (NSERC) and the Canadian Institutes of Health Research`s Institute of Population and Public Health (CIHR-IPPH). In some cases serves may be contracted out to third-parties (e.g. Technical Resource Centre and Sector Transformation Fund)
Role of provinces and territories
Over a 12-year period, the federal investment in provincial and territorial housing programs will reach approximately $20.5 billion. Provinces and territories will be required to cost-match roughly half of this total investment.
The NHS also includes components that will delivered by provinces and territories and include:
Designated components under the Federal-Provincial-Territorial Partnership Framework
Canada Community Housing Initiative – Phase 2
Canada Housing Benefit
More information can be found in the November 2017 release of the National Housing Strategy public policy document.