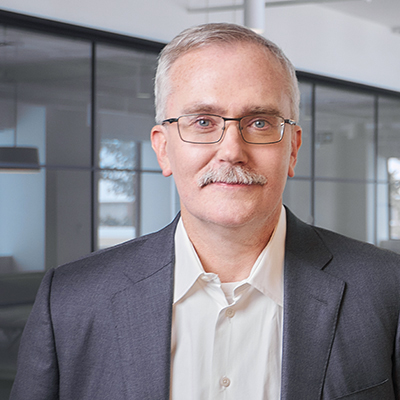 Groundbreaking research by CMHC has revealed that inadequate supply is a key driver behind escalating house prices in cities like Vancouver and Toronto. The lead researcher for that project – Deputy Chief Economist Aled ab Iorwerth – now coordinates a diverse national team of researchers and analysts who are investigating impediments to housing supply and potential solutions.
"We're digging deeper into supply challenges at the local level, to support thought leadership and the development of better policy responses that will improve affordability and help CMHC achieve our 2030 strategic aspiration. My work includes interacting with builders and municipalities to understand market supply of housing."
Aled also serves as research director for the Expert Panel on the Future of Housing Supply and Affordability, a joint initiative of the Governments of Canada and British Columbia. The Expert Panel is examining housing trends and exploring options to improve access to suitable, affordable housing for British Columbians.
Aled joined CMHC in 2016, bringing his strong analytical and research capabilities to bear on complex housing issues. He previously had a 15-year career at Finance Canada, in various research and analysis roles that included secondments to Environment Canada and the Council of Canadian Academies.
Aled holds a PhD in Economics from Western University and master's degrees in European and International Relations (University of Amsterdam) and Economics (Carleton University). He speaks three languages: English, French and Welsh.
Request Aled or another CMHC representative as a speaker at your event!