About this Award Winning Research
The results can be used to inform other communities when designing future LGBTQ2S transitional housing programs.
The goals for this research study are to gain better insights into the:
pathways to homelessness
systemic and structural barriers to housing
health and wellbeing
what hinders successful exits out of homelessness
Key Results to Date
✔

3 ground-breaking practice and policy reform

✔

the launch of Canada's first transitional housing program for LGBTQ2S YYA – YMCA Sprott House

✔

mandatory LGBTQ2S inclusion training for all City of Toronto housing staff
How was the research conducted?
The study used qualitative, community-based and mixed methods to investigate the experiences of LGBTQ2S youth in Toronto's shelter system. It also looked at how broader policy issues contribute to oppressive contexts for these youth.
High rates of discrimination and widespread homophobic and transphobic violence against LGBTQ2S youth in shelters were discovered. As was a lack of LGBTQ2S competency training for frontline staff.
After YMCA Sprott House was built, a first-year process evaluation was conducted. It found that the youth experienced:
decreased unemployment
increased school enrollment
a sense of belonging
That said, numerous youth reported unmet mental health needs. This evaluation guided iterative change and development to the program's structure during its first year.
How will this research help?
Continued evaluation results from YMCA Sprott House will help create an evidence-based model to guide the improvement, development and evaluation of future population-based housing programs.
Research Status
Continuing this research will initiate a longitudinal mixed-methods evaluation project planning process.
It will develop two advisory committees (housing program and youth). Findings from the first year process evaluation will be shared with the advisory committees and housing community. This will help inform the implementation of future specialized transitional housing programs. The advisory committees will develop a detailed longitudinal evaluation plan. It will assess how the program affects outcomes for youth over time across numerous indicators, including mental health and well-being.
Project Team: Alex Abramovich, Scientist, Centre for Addiction and Mental Health (CAMH)
Award received: 2019 Gold Roof Award for Housing Research Excellence
Location:Centre for Addiction and Mental Health (CAMH), Toronto, Ontario and YMCA, Sprott House, Toronto, Ontario
Project Collaborators / Partners:
YMCA, Sprott House & City of Toronto
Get More Information: Contact Alex Abramovich at Alex.Abramovich@camh.ca or on Twitter at @IAlexAbramovich for more information on this award-winning project.
To contact CMHC: innovation-research@cmhc.ca and visit the NHS Innovation & Research website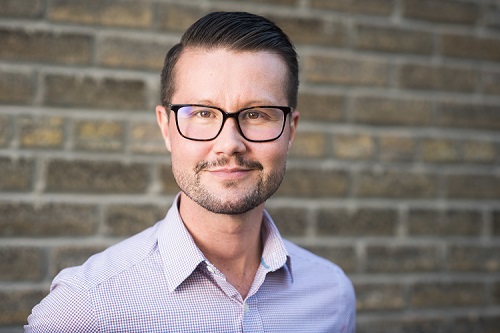 Date Published: January 29, 2020