The future of affordable housing depends in part on innovation. CMHC has set an audacious strategic goal that by 2030, everyone in Canada will have a home that they can afford and that meets their needs.
That's why we're looking at innovative ways to reimagine the housing finance ecosystem. We believe that using blockchain technology will help streamline the mortgage and securitization processes in Canada.
We're paving the way for a digital transformation that will unlock value for people living in Canada, financial institutions and other industry participants. This transformation has the potential to radically improve the end-to-end home buying experience with a more stable, efficient market.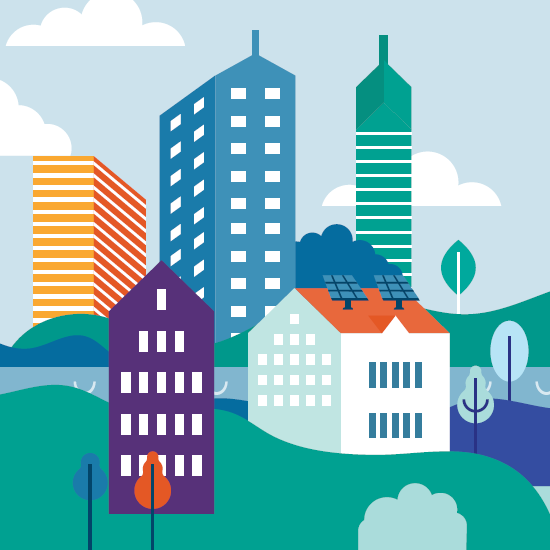 Download our whitepaper to learn more about our blockchain innovation journey
Transforming the Canadian housing finance ecosystem with emerging technology.
Other advantages to using blockchain include:
Improved data quality and transparency for loans and securities
Increased speed in the issuance of loans and securities
Reduced cost through process efficiencies
Removal of barriers and friction in the transactional process
Decreased financial risks and fraud possibilities
Alongside Accenture, our technology partner, CMHC wants to engage with financial institutions and industry partners to leverage that emerging technology. By coming together to establish a consortium and a peer network, our goal is to build a blockchain platform that can address the ecosystem's inefficiencies.
If you're interested in learning more about CMHC's work in this space, or want to be involved, get in touch with us: blockchain@cmhc-schl.gc.ca.