Monthly Housing Starts and Other Construction Data Tables
Excel - Publication
Housing starts are an economic indicator that reflect the number of residential housing projects that have been started over a specific length of time. These data are divided into 3 types: single-family houses, townhouses or small condos and apartment buildings with 5 or more units.
December Monthly Housing Starts key highlights
The trend in housing starts was 269,930 units in December 2022, down from 273,801 units in November  2022.
2022 ended with a slight decline for both the monthly seasonally adjusted annual rate (SAAR) of housing starts and the trend at the national level in December.
Toronto, Montréal, and Vancouver all posted increases in total SAAR housing starts, with Toronto posting a significant increase of 72% in December.
The rate of new construction continued at an elevated pace in 2022 overall, ending the year with actual total urban starts at 240,590 units in Canada. This is similar to levels observed in 2021 (244,141 units).
December Standalone Seasonally Adjusted Annual Rate (SAAR)
The standalone monthly SAAR of total housing starts for all areas in Canada in December was 248,625 units, a decrease of 5% from November.
The SAAR of total urban starts also decreased by 5% in December at to 227,708  units.
Multi-unit urban starts decreased by 4% to 182,850  units in December. Single-detached urban starts decreased by 11% to 44,858 units.
Rural starts were estimated at a seasonally adjusted annual rate of 20,917 units.
Author:

CMHC

Document Type:

Excel

Date Published:

January 17, 2023
Our Monthly Housing Starts and Other Construction data tables are issued on the 11th working day of the month. Exact release dates can be found in our Reports Calendar.
You can also view this data on our Housing Market Information Portal.
About Monthly Housing Starts and Construction Data
A housing start is defined as the beginning of construction work on the building where the dwelling unit will be located. This can be described in 2 ways:
The stage when the concrete has been poured for the whole of the footing around the structure.
An equivalent stage where a basement will not be part of the structure.
Housing starts statistics are organized to facilitate an analysis of monthly, quarterly and year-over-year changes. Actual and seasonally-adjusted housing starts data are presented separately. Select under construction and absorption data are also included.
Housing starts, construction and absorption data are used to gain insight into the level of activity and supply conditions in the new home market.
Actual and seasonally adjusted housing starts data are presented separately by region, province, Census Metropolitan Area (CMA) and dwelling type. Select data on under construction and absorption are also included.
These monthly housing data tables reflect:
current statistics
new home starts
construction activity
Data source: CMHC Starts and Completions Survey and Market Absorption Survey.
About the Seasonally Adjusted Annual Rate (SAAR)
The SAAR allows you to compare monthly levels to annual levels for different months of the year. It also gives you a sense of the relative strength of monthly activity.
The time of year can be a factor when collecting data. We calculate the SAAR by:
Using a rate adjustment to remove the data's seasonal variations.
Multiplying the seasonally adjusted level of starts by 12 to obtain the Seasonally Adjusted Annual Rate (SAAR) of housing starts.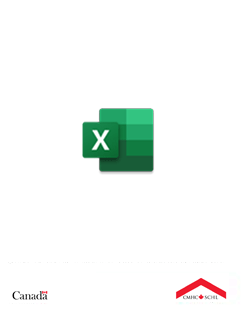 Was this page relevant to your needs?