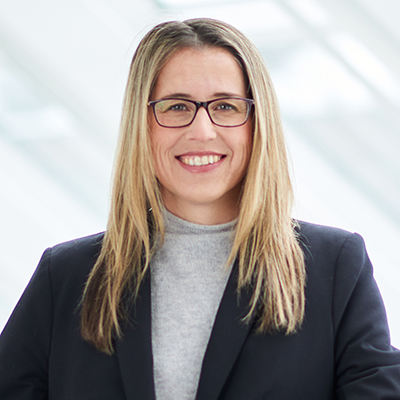 Nadine Leblanc leads Canada's foremost team of experts responsible for accelerating housing affordability for all in Canada through the development of evidence-based policies and by providing policy advice to Government. The Policy sector is focusing on developing game-changing ideas that will help ensure that everyone in Canada has a home that they can afford and that meets their needs.
Prior to working at CMHC, Nadine was a senior advisor at the Office of the Auditor General of Canada and was responsible for leading large Financial Crown Corporation audits, including CMHC's financial audit.
Nadine joined CMHC in 2008 as part of the Finance team leading the development of major programs in response to the global financial crisis. She was subsequently appointed Deputy Chief Risk Officer, where she played a key role in enhancing CMHC risk management practices. Nadine has also held the position of Vice-President, Multi-Unit Underwriting, and most recently served as CMHC's Chief Risk Officer through the COVID-19 crisis, leading the company's crisis readiness planning and the creation of new financial stability programs.
In these roles, Nadine developed expertise in creating policies and programs based on the best-possible evidence – a strength she brings to her new role in promoting evidence-based housing decisions that will benefit everyone in Canada.
Nadine is a CPA and holds a Bachelor of Commerce (Honours Accounting) from the University of Ottawa. In 2018, she received the prestigious Forty Under 40 award, which recognizes business leaders who give back to their community.
Request Nadine or another CMHC representative as a speaker at your event!