Accessibility and inclusivity aren't new to CMHC
We have long been champions of creating environments where everyone can thrive – in our workplace, our workspaces and in our products and services. We focus on continuous improvement because the more we learn, the better we can be.
We strive to be fully inclusive and embed equity into everything we do
CMHC is an inclusive workplace where diversity of thought and of people are essential to achieving our aspiration.
Accessibility and inclusion are always at the forefront when it comes to our workplace culture, our customer spaces, our products and services and the partners we do business with.
Our goal is to be a leader in accessibility and inclusion in Canada.
Committed to creating accessible and inclusive services
We are committed to providing accessible and inclusive programs, products, services and facilities. This enables people with disabilities equitable opportunities to obtain, use and benefit from them.
We respect everyone — and we respect the dignity and independence of people with disabilities.
Our commitment to building and offering accessible and inclusive services is ongoing. We continually review and improve our services to ensure they meet the latest accessibility standards.
Our focus areas

Facilities
Our facilities are designed with accessibility in mind.
They include features like:
automated/accessible doors
barrier-free path of travel
wheelchair access
accessible signage
accessible bathrooms
accessible parking spaces

Digital services
We are actively working towards achieving fully accessible digital services.
All of our digital services conform to the World Wide Web Consortium Web Content Accessibility Guidelines (WCAG) 2.0 and are usable with assistive technology.

Alternate formats
You can request documents like reports, newsletters and publications in alternate formats including:
Braille
large print
accessible PDFs
audio CDs
Next steps
CMHC will advance accessibility and inclusion with a plan
The Accessible Canada Act benefits everyone in Canada. Its goal is to create a barrier-free Canada by 2040. We are committed to meeting the Act's objectives and requirements.
We are collecting feedback to help us identify, prevent and remove barriers to accessibility and advance disability inclusion at CMHC. This will help develop our accessibility plan.
Our plan will help us meet the accessibility needs of people with disabilities and the requirements of the Accessible Canada Act.
■ CMHC's accessibility plan will be published by December 31, 2022.
Success starts with our employees
CMHC is an inclusive workplace. We are committed to employment equity and to sustaining inclusive and accessible environments that enable everyone to thrive.
We follow employment practices that attract and retain diverse and talented individuals. In fact, about 10% of our workforce identifies as a person with a disability.
Check out our current job openings and see what's available in your field.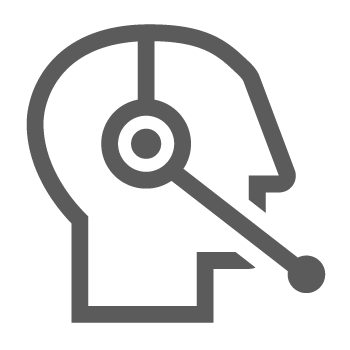 Contact Us
For questions, comments or to request documents in alternate formats:
Email us at contactcentre@cmhc.ca
Call us at 1-800-668-2642
Note: We accept relay calls.