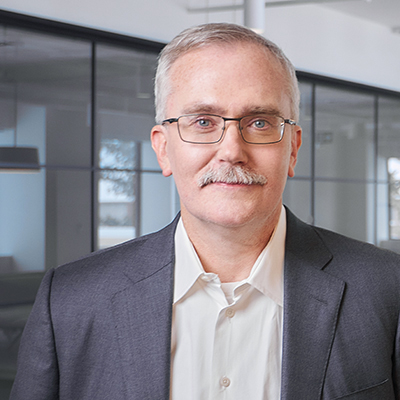 Aled ab Iorwerth
Deputy Chief Economist
As Deputy Chief Economist, Aled ab Iorwerth is part of a team of housing economists and researchers striving to improve Canada's understanding of drivers and barriers in housing markets and how they impact affordability. Aled is also part of a diverse national team of researchers and analysts who are investigating impediments to housing supply and potential solutions.
Canada is known for its vibrant cities, breathtaking landscapes and diverse culture, making it a desirable place to call home. Unfortunately, parts of Canada are becoming more known for those homes being unaffordable. High housing costs have become obstacles for so many through skyrocketing housing prices over the past decade and severely declining rental options.
We face a crisis of housing affordability that is becoming entrenched. We've needed more housing in Canada for years - in all forms, in every market and for everyone across the housing spectrum and quickly.
We've said that the housing stock must climb to over 22 million housing units by 2030 to achieve affordability for everyone living in Canada. This translates to an additional 3.5 million new housing units beyond what will be built anyhow. A rough estimate suggests this amounts to an investment of at least $1 trillion.
We need both a range of government policies and investments and increased participation from the private sector. The scale of the challenge is so large that the private sector must be involved — governments cannot do this on their own.
This enormous amount of money means Canada's approach to housing supply needs to be rethought and done differently. There must be a drastic transformation of the housing sector. We need an 'all-hands-on-deck' approach to increasing the supply of housing to meet constantly growing demand.
For its part, the federal government introduced the National Housing Strategy in 2017 to give more people a safe and affordable place to call home. Federal supply programs like the Rental Construction Financing Initiative (RCFi), the Rapid Housing Initiative (RHI) and the recently announced Canada Mortgage Bond allocation increase are just some of the innovative measures developed to tackle supply shortages across the housing continuum. Provinces and Territories are also investing in more supply. But as a country more, much more, is needed.
Social housing will form part of the solution. But our best estimate is that it is around 4% of the overall stock of housing. So more social housing — while helpful — will not address the sweeping challenges we face throughout the housing system. Market housing now represents more than 95% of the housing stock.
We need to think of housing as a system. All parts of it need to be strengthened together because problems in one area affect another. Solutions must include more market supply of housing for rental and for homeownership. This includes boosting market-driven processes to help us achieve affordability. New supply of market housing will gradually make older housing units more affordable. This filtering process needs to be accelerated as it unfortunately takes time.
When demand is strong and increasing, combined with insufficient and unresponsive supply, you end up with a housing affordability crisis. Housing experts, economists and advocates can all agree on this. It's no longer a question of whether we need to increase supply but rather how it can be increased. Where there is disagreement, however, is how we can achieve affordability via the massive influx of supply of the next decade.
In the coming weeks and months, we will renew our arguments on the causes of housing unaffordability and make the case to support massive investment from the private sector in housing. Some call this financialization.
Opinions on the topic of financialization of housing differ among actors and experts in the housing space and, as a collective group, we simply cannot assume that private ownership of rental housing is detrimental to affordability.
Private ownership is essential. Our pressing need for more housing supply — particularly purpose-built rental housing — means that the private sector needs appropriate incentives to invest the massive sums required. Given the positive role private ownership can bring, the activities of some bad actors need to be addressed through effective regulation rather than blaming the whole industry.
We lack the data to understand the scale of these negative practices by private landlords and their impact on affordability. We need to shed light on the extent of these problems. Therefore, we ask municipalities and provinces to provide the data to help us get to better understand any negative behaviours by landlords.
Private investment in housing (i.e., financialization) can play an important and essential role in solving our housing affordability challenges when it operates within a sound regulatory framework that addresses poor actions. All players involved also need to do their part in supporting Canada's commitment to progressively realize the right to adequate housing. The solutions we put forward must help increase supply and provide everyone a safe and affordable place to live. No one should be left behind.
It is not only a question of more resources to address housing supply. Changes in the way of doing things within government and the private sector must also be addressed. We've worked with partners to examine how municipal land use regulations are correlated to housing affordability. The federal government introduced the Housing Accelerator Fund to help reform these policies. There needs to be more integration of policies across governments so that the red tape and financial burden on new construction is lower but social and environmental objectives are kept.
The private sector has a key role to play and needs to up its game as well. We have raised the issue of labour capacity in several provinces and how this also hinders meeting the supply needs. But international evidence suggests that productivity growth in construction has not been strong enough. We need to strengthen skills, increase automation and innovation in construction, streamline supply chains and move from custom design to mass manufacturing to lower costs.
Achieving housing affordability in Canada by the next decade requires a comprehensive and coordinated effort that combines private investment, social responsibility and government solutions. The perfect storm of these 3 elements can bring about transformative change and improve housing affordability for everyone living in Canada now and in the future.