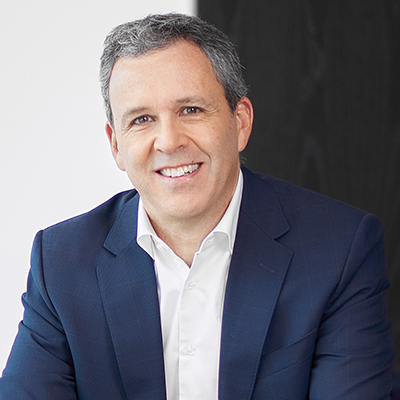 Paul Mason leads a team that brings together multiple functions within CMHC to improve how the organization meets housing needs in Canada. This includes information technology, business systems, project management and change management, as well as leading key transformational projects in the areas of insurance and data.
Paul joined CMHC in 2016 as Chief Information Officer, leading a sweeping technology and business transformation aimed at giving employees the tools and physical environment to deliver their best on behalf of Canadians. In 2019, he was appointed Senior Vice-President, Client Operations, in 2021 he became Senior Vice-President, Client Solutions, and in 2023 was appointed Senior Vice-President of the newly formed Business Transformation sector.
Prior to joining CMHC, Paul worked for leading financial and technology corporations, including MD Financial and Nortel. While working abroad in France and the U.K., he gained a deep appreciation of the value of diversity and inclusion in the workplace, observing first-hand the power of different perspectives and points of view in shaping innovative business solutions. He encourages critical thinking and debate, testing and learning from mistakes, smart risk-taking and agility.
Paul has a Bachelor of Science in Computer Science from the University of New Brunswick and is a graduate of the Advanced Management Program at Harvard Business School.
Request Paul or another CMHC representative as a speaker at your event!