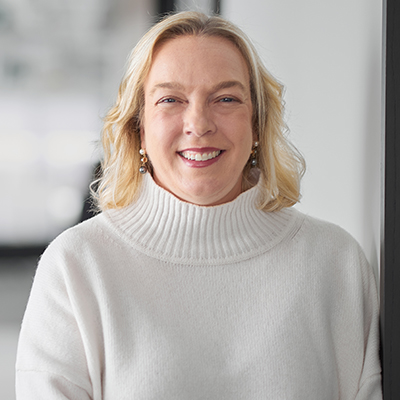 Caroline Sanfaçon leads the delivery of CMHC's commercial products, including mortgage loan insurance and securitization. Together, these help Canadians realize their dream of home ownership and ensure the stability of Canada's housing market and financial system.
A strategic and innovative thinker, Caroline brings to her role over 20 years of experience in public and private real estate, including extensive experience in retail and commercial real estate credit risk and lending. She also brings a strong understanding of regional housing issues, having worked at CMHC's Montreal, Ottawa, and Vancouver offices.
Caroline joined CMHC in 1997, where she held a variety of positions in information technology and insurance. From 2005 to 2010, she worked at VanCity as an Associate Director and Director in retail risk and credit. She returned to CMHC in 2011, and through increasingly senior roles, has worked to improve the client experience. Most recently, she served as Senior Vice-President, Client Operations.
Caroline has a Bachelor of Business Management from the University of Sherbrooke.
Request Caroline or another CMHC representative as a speaker at your event!