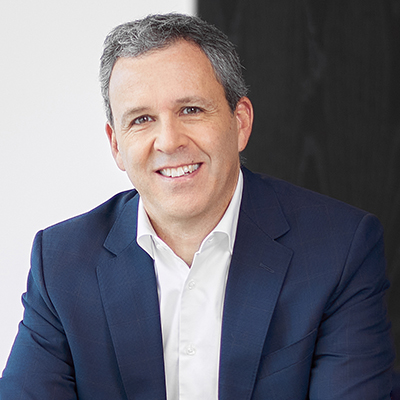 Paul Mason
Senior Vice- President, Client Operations
As Senior Vice-President of Client Operations, Paul Mason's mandate is to make delivering housing affordability solutions easy. To that end, his team is focused on simplifying the customer experience, continuously improving operational efficiencies, and advancing CMHC's operational agility.
Drawn to the company by its mandate, culture and the opportunity to use technology to add value to Canada's housing and finance systems, Paul joined CMHC in 2016 as Chief Information Officer. Over the next three years, he led a sweeping technology and business transformation aimed at giving employees the tools and physical environment to deliver their best on behalf of Canadians. He assumed his current role in April 2019.
"Our group is focused on core innovation. Many people automatically think 'technology' when they think about innovation, but I think about trying something different, finding new ways to operate. So my team is looking at our operational processes, looking at our policies and procedures, so we can innovate and prototype new ways of doing things. First and foremost, it's about improving the client experience. "
While working abroad in France and the U.K., Paul gained a deep appreciation of the value of diversity and inclusion in the workplace, observing first-hand the power of different perspectives and points of view in shaping innovative business solutions. A sworn enemy of organizational hierarchy, he encourages critical thinking and debate, testing and learning from mistakes, smart risk-taking and agility.
Prior to joining CMHC, Paul worked for leading financial and technology corporations, including MD Financial and Nortel. He holds a Bachelor of Science in Computer Science from the University of New Brunswick. An avid cyclist, tennis player and dedicated youth basketball coach, he lives in Ottawa with his wife and two teenage children.
Expertise
Delivery of Housing Affordability Solutions, Client-Experience Optimization