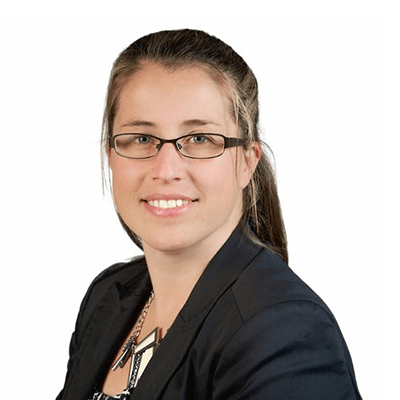 Nadine Leblanc
Chief Risk Officer
Canada Mortgage and Housing Corporation (CMHC)
Nadine Leblanc takes on the role CMHC's Chief Risk Officer at a pivotal time, when CMHC's risk management capabilities and systems have matured after a decade of building new tools and a strong risk culture.
"Now we're at a turning point. We're putting these tools into practice across our business lines so that we can take calculated risks to reach our 2030 goal of housing affordability for all."
Nadine has been instrumental in enhancing the company's risk culture and financial reporting capabilities since she joined the company in 2008. During her time in Internal Audit, she refocused the team's mandate and contributed to CMHC's governance and the internal control environment. As Deputy Chief Risk Officer, she played a key role in enhancing CMHC risk management practices, including capital modelling, risk appetite frameworks and risk reporting to the Board. Most recently, as Vice-President of Multi-Unit Underwriting, she led a team that worked directly with housing provider partners, taking strategic risks to create more housing for Canadians.
"Risk management creates guard rails within which our company can safely innovate and seize opportunities in real-time. For example, with the COVID-19 crisis, our risk tools gave us speed in decision-making. We were in a strong position to react quickly to stabilize the housing market and support Canadians to stay safe and housed during this difficult situation."
Prior to joining CMHC, Nadine was a Senior Professional Auditor at the Office of the Auditor General of Canada and was responsible for leading large Financial Crown Corporation audits, including CMHC's financial audit. She is a CA, CPA and holds a Bachelor of Commerce (Honours Accounting) from the University of Ottawa. In 2018, she received the prestigious Forty Under 40 award, which recognizes business leaders who give back to their community.
Outside of work, Nadine spends most of her time with her husband and their three children, who keep her grounded and focused on what's most important in her life. She enjoys the outdoors and volunteers at local arenas to support youth broomball.
Expertise
Enterprise Risk Management, Governance, Financial Risks, Change Agent