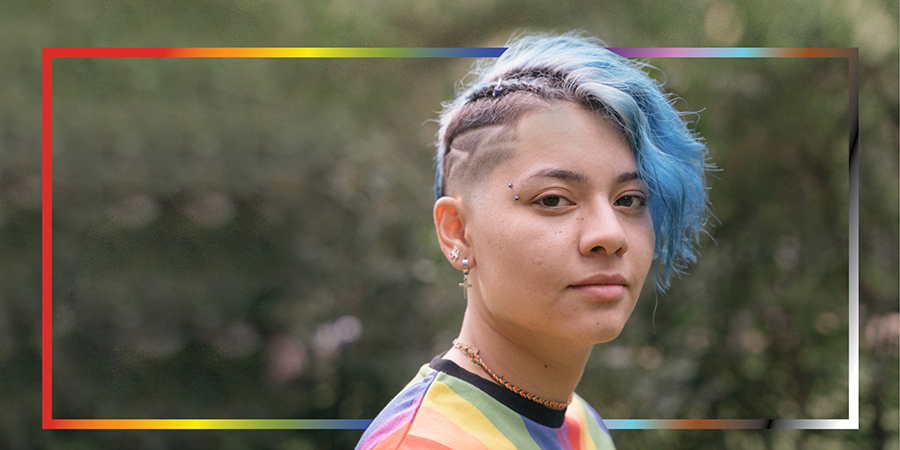 Much has been done to address the housing and homelessness needs of those identifying as 2SLGBTQIA+. It's clear that more needs to be done.
The 2SLGBTQIA+ (Two-Spirit, Lesbian, Gay, Bisexual, Transgender, Queer and/or Questioning, Intersex, Asexual, plus) community in Canada faces unique challenges when it comes to housing.
While progress has been made, many members of the 2SLGBTQIA+ community continue to face discrimination, especially when accessing a safe, suitable and affordable place to call home.
People who identify as 2SLGBTQIA+ have housing needs that are different from those of other Canadians. They need to consider how their housing will:
affect their access to social or medical services
allow them to be part of an inclusive and welcoming community
Homelessness, youth and the 2SLGBTQIA+ community
Historically, 2SLGBTQIA+ Canadians have accounted for a disproportionately large percentage of Canadians who are:
homeless
at risk of becoming homeless
in core housing need
This is especially true for members of at-risk groups who are also members of the 2SLGBTQIA+ community. These groups include youth, seniors, Indigenous people, newcomers, or people with mental health or addiction issues.
2SLGBTQIA+ youth may be the most vulnerable members of the community. As a result, their housing challenges are often the greatest. According to the most recent research, approximately 10% of the Canadian population identifies as 2SLGBTQIA+. By some estimates, 2SLGBTQIA+ youth make up between 25% and 40% of homeless youth in Canada.1
That means that nearly 1 out of every 3 homeless young people in Canada identifies as 2SLGBTQIA+.
Compared to the general population, transgender and gender non-conforming people in Canada are also:
7 times

more likely to abuse drugs or other substances

5 times

more likely to have mental health issues

5 times

more likely to attempt suicide

2 times

as likely to experience severe poverty and homelessness
Why housing is so important
Many experts believe the reason for 2SLGBTQIA+ homelessness is discrimination. First at home, then from society when trying to do things like access suitable housing.
For example, far too many 2SLGBTQIA+ youth are forced to leave home after "coming out" to their families. Once alone and on the streets, they face additional discrimination finding work, accessing education and securing a safe place to live.
Homelessness also increases the risks of substance abuse, violence, prostitution, physical and psychological illnesses, and suicide.
Fear of encountering homophobia, transphobia or other forms of oppression cause 2SLGBTQIA+ homeless people to avoid shelters. This means that they can't access services and support that could help them get off the streets and into more permanent housing.2
By addressing housing issues, we can help alleviate this homelessness and support a wide range of other health and social goals. From education and employment to overall levels of health, happiness, productivity and well-being, accessible housing provides a better quality of life.
What's happening
All levels of government are working with private, non-profit and community partners across Canada. They are leading initiatives that address housing needs of 2SLGBTQIA+ Canadians. For example: