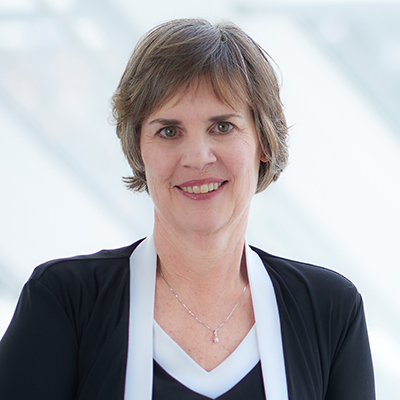 Kathleen Devenny
Vice-President, Audit and Evaluation
As a Crown corporation entrusted with the use of public resources while also operating for-profit businesses, CMHC is exposed to a variety of complex risks. Kathleen Devenny, appointed Vice-President of Audit and Evaluation in 2019, leads a team whose job is to ensure that appropriate oversight mechanisms are in place to mitigate risks and support the achievement of CMHC's strategy.
"I want to continue the work that has been done by my predecessors to build a strong team that is energetic and excited to be part of the new CMHC. There are so many things going on with the National Housing Strategy and our new client-focused business model, we really need to apply a risk lens to the important work we are doing."
Reporting directly to the Audit Committee of the Board of Directors gives Kathleen's team the independence to offer objective assurance to the Board and taxpayers that appropriate governance, risk-management practices and controls are in place at CMHC.
Kathleen joined CMHC in 2015 after a 20-year career in the financial services industry, public accounting and internal audit, including a period with TD Bank as well as the Office of the Auditor General of Canada. She previously held the positions of Corporate Controller and Deputy Chief Financial Officer at CMHC.
"My vision for Internal Audit and Evaluation is to be able to focus on the highest risk areas and respond to the organization's changing priorities (in addition to our assurance work, of course) and provide those value-added insights that are so important to achieve CMHC's strategy."
Kathleen is also deeply committed to helping women advance into leadership roles and mentoring colleagues in general to support their career progression.
Kathleen holds a CPA designation and a B.Comm (Hons.) degree from Queen's University. She lives in the Ottawa suburb of Stittsville and enjoys skiing and golfing with her family.
Expertise
Women in Leadership, Internal Audit's Role in Organizations, Finance