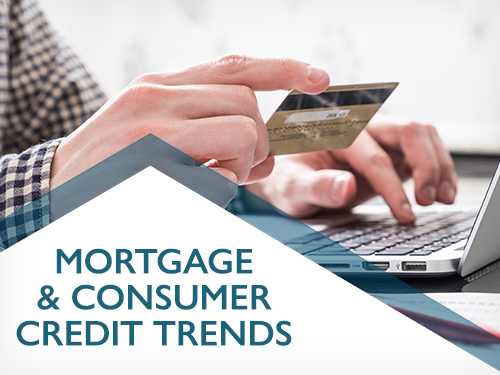 In the third quarter of 2018, the overall mortgage delinquency rate was lower in Ottawa – Gatineau, Halifax and Moncton than in the third quarter of 2017. In Regina and St. John's, it was higher, while in Victoria, Vancouver, Hamilton, Toronto, Montréal and Québec, it remained relatively stable.
CMHC has released the latest regional Mortgage and Consumer Credit Trends reports for the 5 regions we cover (British Columbia, Prairies, Ontario, Quebec and Atlantic). Some highlights:
British Columbia
Only 0.1% of outstanding mortgages in Vancouver, and 0.12% in Victoria, were delinquent in the third quarter of 2018. Both Vancouver's and Victoria's delinquency rates remained below the provincial average of 0.16%.
In Vancouver, mortgage delinquencies for all mortgage amounts followed a steady declining trend for the past 4 years. However, this trend has flattened over the past 4 quarters.
Delinquency rates were significantly lower for mortgage holders than for consumers without a mortgage in Vancouver and Victoria.
Prairies
Rising unemployment, higher mortgage rates and downward pressure on house prices all contributed to Regina's higher mortgage delinquency rate.
In Calgary and Edmonton, rising employment helped stabilize the mortgage delinquency rates.
In Winnipeg, steady economic growth and rising employment kept the mortgage delinquency rate relatively lower than in other Prairie census metropolitan areas (CMAs).
Ontario
The share of consumers with a mortgage in Ontario's major metropolitan areas declined slightly compared to the third quarter of 2017.
Ottawa – Gatineau's mortgage delinquency rate continued to fall, bringing it closer to Toronto's and Hamilton's. Major contributors were falling unemployment in Ottawa and lower debt-to-income ratios in Ottawa than in Toronto and Hamilton.
Quebec
In the third quarter of 2018, Montréal's mortgage delinquency rate was 0.29%. Québec's was 0.24%. Both were low and close to the Canadian average of 0.28%.
The average Equifax credit scores related to mortgages were 769 in Montréal and 773 in Québec. A score of 750 or more is considered excellent. These high averages partly account for the relatively low mortgage delinquency rates.
Atlantic
Among the Atlantic CMAs, Halifax had the lowest percentage of consumers who were mortgage holders.
Mortgage delinquency rates fell in Halifax and Moncton compared to the third quarter of 2017. This was likely a result of rising employment, especially in full-time jobs and the young adult population.