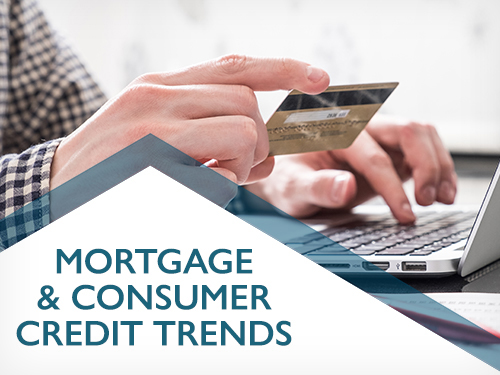 Year-over-year growth in the number of active mortgages had slowed in the second quarter of 2018 as compared to 2017. The reasons: rising interest rates, and slower income and population growth.
CMHC's latest national edition of the Mortgage and Consumer Credit Trends report covers the second quarter of 2018. Highlights include:
Outstanding mortgage debt grew faster than the total outstanding value of all major non-mortgage loans. This was despite a decrease in the number of new mortgages originated in the quarter.
Growth in outstanding credit card balances accelerated to the highest level in 7 years.
Auto loans and credit cards remained the 2 products most exposed to consumers' bankruptcy risk.
Low unemployment improves consumers' ability to pay on time
The national unemployment rate was near a record low in the second quarter of 2018. Strong labour market conditions improved consumers' ability to make regular debt payments. As a result, delinquency rates on mortgages, credit cards, lines of credit and auto loans all decreased year over year. The share of mortgage holders experiencing a credit degrade decreased, and the share of consumers with a recent bankruptcy reached a new low.
High property prices call for bigger mortgages
Increasing property prices were reflected in mortgage sizes. More recently originated mortgages tended to have higher values. The share of new mortgages with a value over $400,000 continued to increase. The share of those with a value of $300,000 or less continued to decrease.
Not surprisingly, the average value of new mortgages increased, showing a year-over-year growth rate of 0.5%. However, the average mortgage debt per consumer fell by 1.6%. This is likely due to an evolution in the number of borrowers per mortgage. An increase in average mortgage value and a decrease in average debt per consumer suggests growth in the number of borrowers per mortgage.
Mortgages continued to account for a rising share of total debt (66.5%). More than three quarters of Canadian household debt is secured by real estate. In higher-priced markets, like Toronto and Vancouver, this share reached 80 to 85%.