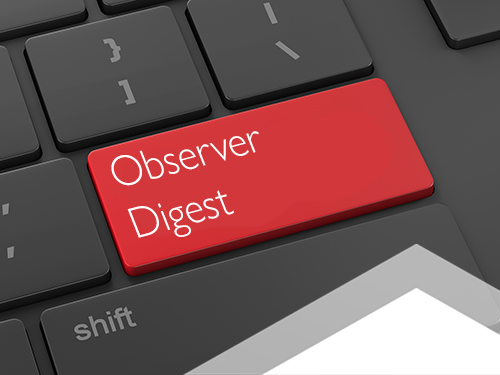 CMHC has released the latest Housing Observer Digest. Download it now!
What's the Housing Observer Digest?
The Digest is a PDF document that's published periodically and contains articles featured on the Housing Observer. Each digest contains the articles written specifically for the Observer and featured on the Observer since the last digest. The latest digest contains Observer-specific articles from 2016 and 2017.
What's not in the Digest?
The Digest doesn't contain reports from CMHC's Market Analysis Centre (MAC) or Housing Finance that were featured on the Observer.
But, the Digest does contain…
The last section of the Digest provides links to MAC and Housing Finance reports. This section also provides links to a variety of data tables containing information taken from different sources, including those reports. (Don't forget, you can also get a lot more housing market data from our Housing Market Information Portal.)
I can already find all the articles online. Why would I need this digest?
Each digest contains many articles from the years it covers. For this reason, the Digest is a great place to find an Observer article you may have missed. More importantly, because the Digest is a PDF document, you can download it and take it with you!
Want to know more about laneway homes? Micro apartments? Home automation? Get the information right here, in the latest Housing Observer Digest.