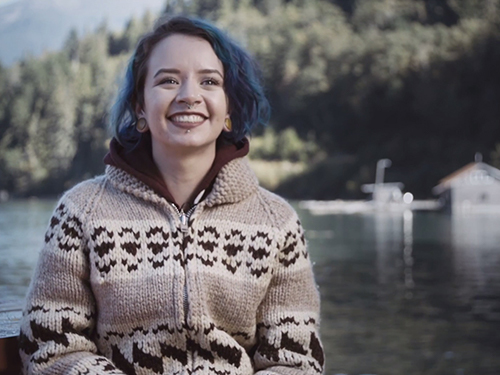 A career in housing is more than just a job
What do a B.C. tiny house project, a Nova Scotia elders' housing initiative, and an Ontario affordable housing initiative have in common? All three are examples of projects in which First Nations youth made a difference by being a part of housing solutions.
Take Jalissa Moody, the asset management assistant of Nuxalk Nation in Bella Coola, B.C., for instance. In late 2016, Jalissa helped pilot a tiny house project for homeless single men in her community.
Or Leslie Isadore, who coordinated a project to build housing units for her Cape Breton community's elders. Through interviews with the elders, Leslie learned about their needs and was able to include them in the project's planning process.
Rudy Ignace, meanwhile, interned as a housing assistant for Ke-nawind Housing in Lac Seul First Nation. By preparing budgets, among other things, Rudy helped ensure Ke-nawind could provide affordable housing in the northwestern Ontario First Nation.
Jalissa, Leslie and Rudy know that a career in housing is more than just a job. In fact, it's a way to ensure their communities' future. "Getting involved in housing is important," says Jalissa. "Without homes, you don't really have much of a community."