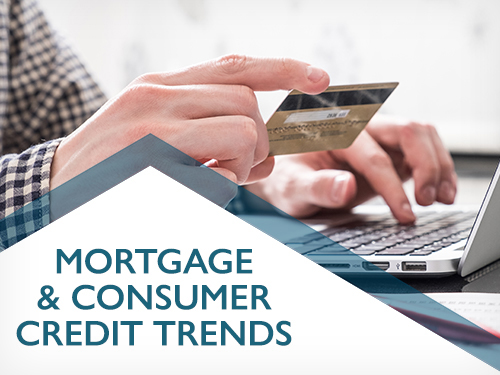 During the third quarter of 2017, residential mortgages continued to represent the largest segment of consumer debt. Demand for auto loans, though, remained strong. More consumers took on new auto loans in this quarter than in any other in the last 11 years.
At CMHC, we're continuing to use data from Equifax Canada to produce the Mortgage and Consumer Credit Trends reports. Our most recent edition of the national report looks at Canadian mortgage and credit trends for the third quarter of 2017. Some highlights:
Total outstanding consumer credit grew 5.5% compared to a year earlier, faster than the 3.2% increase in households' disposable income. Still, growth was more moderate than the 7.4% recorded a year earlier.
There were close to 6 million active mortgage loans, about 2% more than a year earlier. The average loan value grew by 4.2%, to $201,970.
The mortgage delinquency rate was 0.30%, down from 0.32% in the second quarter of 2017.
Delinquency rates for all major credit types declined. Notably, the delinquency rate for lines of credit was at its lowest since 2007.
The delinquency rate for auto loans declined, like it did for the other major credit types. Still, it remained the highest of all delinquency rates among the major credit types. What's more, demand for such loans increased by 6.1% from the same quarter in 2016. The auto loan segment therefore needs continued monitoring.
In contrast, growth in outstanding credit card debt slowed to its lowest rate in 4 years. In addition, for the first time in 6 years, available credit card limits didn't increase. This suggests a lower appetite for credit card debt.