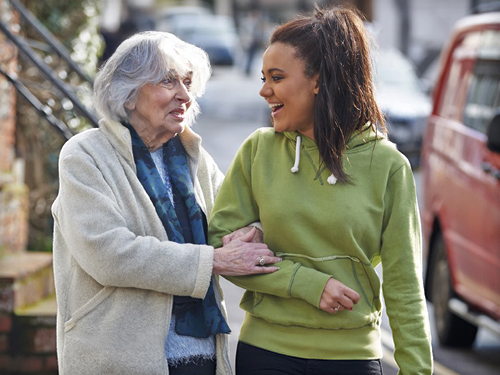 Canada's population has been aging quickly for some time now. Across the country, municipalities are facing the challenges of this reality. They must plan for the changing needs of their residents. Why is such planning important? First, here are some things to consider:
Older adults are consumers, and they tend to spend locally.
Older adults often work, and many are entrepreneurs, generating income for themselves and their communities.
Older adults may use fewer local services, especially high-cost ones, such as schools
By using services such as shopping centres and roads at off-peak times, older adults help communities balance demands on resources.
Municipalities that attract older residents are therefore investing in their own economic well-being. For this reason, supporting older residents in age-friendly communities should be seen as an investment, not a cost.
Additionally, all residents, and not just older residents, can enjoy the benefits of a well-planned age-friendly community. These benefits include:
Walkability
Good transit and transportation
Well-coordinated health and social services
Employment and volunteer opportunities
Affordable, accessible housing
Housing that allows tenants or owners to age in place
Less isolation, and more inclusion and intergenerational connection
CMHC has published a new guide that outlines the steps to creating a housing strategy for an age-friendly community. For each step, we provide one or more examples from different municipalities across the country. Our guide can help elected officials, planners and municipal staff plan and build age-friendly communities. Such communities are attractive to people of all ages and abilities, and are better prepared to face the future.