The housing continuum model is a linear progression from homelessness or housing need to homeownership. Used around the word, it's an approach to visually depict different segments of housing.
Some communities are exploring an alternative approach. One that can be customized to local housing needs and promoting greater equity, diversity and inclusivity.
The City of Kelowna's Wheelhouse concept is a perfect example of a different way of thinking. Instead of taking a linear view of housing, the Wheelhouse is a circular model, reflecting the reality that people's housing needs are changing as they go through their lives.
By de-emphasizing homeownership in favour of a more diverse and evolving approach, the Wheelhouse allows the City to respond more efficiently and effectively to people's changing needs by adapting the programs and strategies.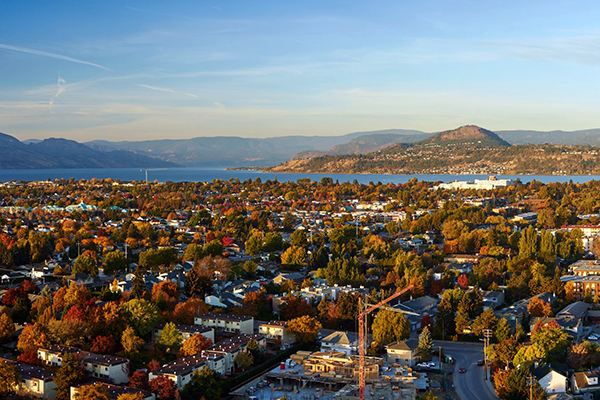 The City of Kelowna (Credit: City of Kelowna)
What is the Wheelhouse?
The Wheelhouse is a unique and innovative new way of looking at housing.
For most of us, housing needs change as we move through different stages of our lives. The traditional housing continuum model supposes that people will start somewhere on the axis and then move from left-to-right. Homeownership is the ultimate goal.