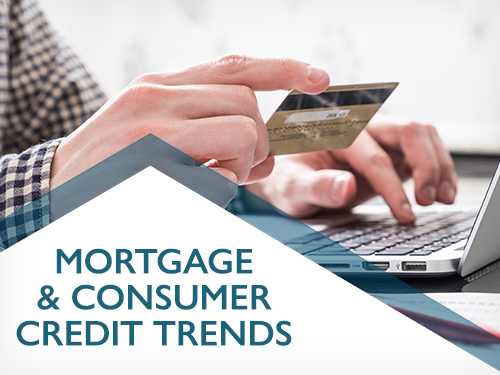 Canadian household debt reached a record high in the fourth quarter of 2018. However, growth in the volume of mortgage activity was slower in that same period than a year earlier.
CMHC's latest national edition of the Mortgage and Consumer Credit Trends report covers the fourth quarter of 2018. Some quick facts:
Despite high debt levels, loan delinquency rates remained low. Additionally, the number of highly indebted and more vulnerable consumers decreased.
The average mortgage value reached $209,570, or 3.1% higher than a year earlier.
For new loans only, the average value was 3.8% lower than a year earlier.
The last 2 trends mirror what was observed in Toronto and Vancouver. (These are Canada's largest and most expensive housing markets, at the census metropolitan area (CMA) level.)
Here are some more highlights from the report:
Mortgage activity slowed, but debt levels remained high
The number of transactions on the new home and resale markets fell in 2018. So did the average MLS® price. Why? Demand for homeownership decreased because of slightly higher interest rates, slower economic growth, and new mortgage regulations. Still, average house prices in Canada remained high in 2018, from a historical standpoint.
Debt levels, too, remained high. In fact, the debt-to-income ratio of Canadians reached a record high of 178.5% in the fourth quarter of 2018. Mortgage holders continued to take on non-mortgage debt. Their average balances for credit cards and lines of credit grew at a faster pace than in 2017. This was particularly the case for mortgage holders in Vancouver, Edmonton and Toronto.
Older consumers are increasing their debt load
The share of consumers with a mortgage decreased in the 45-to-54 age group. This age group accounts for the largest share of mortgage holders. Meanwhile, the share of mortgage holders aged 55 or over continued to grow.
According to Statistics Canada, for the past 10 years, households aged 45 and over have been carrying larger debt loads later in life. This could be because older households may have greater access to credit when compared to younger ones as many have access to home equity or other assets.
However, mortgage delinquency rates in the 65-and-over age group have been rising. This age group has also had the highest mortgage delinquency rate since late 2015.